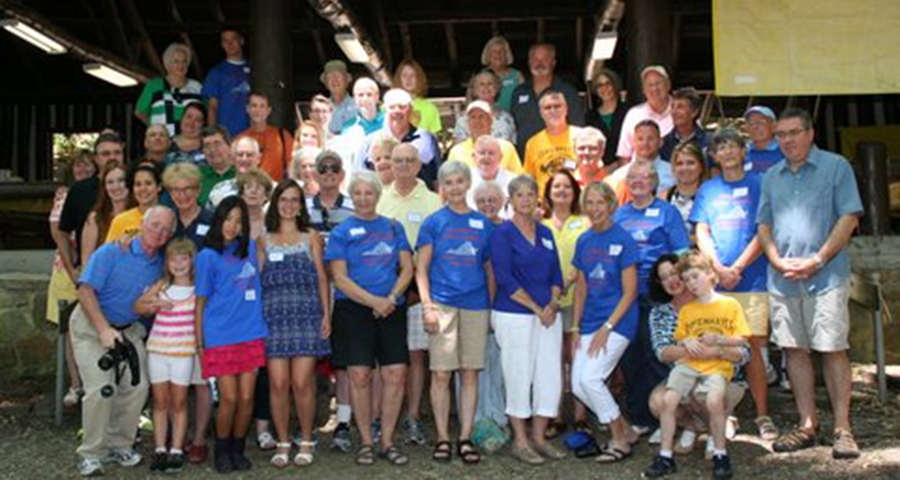 We are excited to announce that our next Copenhaver Family Reunion will be on Saturday, July 28, 2018 at Hungry Mother State Park in Marion, Virginia. This year's celebration will commemorate the 290th year of our ancestors' arrival in America in 1728. It's fun to know that the Copenhaver family used to own the land where Hungry Mother State Park is located and that we can walk where our ancestors walked before us.
10:00a.m. Registration at Shelter #1 in
Hungry Mother State Park
11:00a.m. Call to order
12:00p.m. Family photo & lunch. (Please
bring a desert to share)
3:00-10:00 p.m. Shelter #1 is reserved all day and evening for the Copenhavers. Plans are for fellowship and to eat dinner at approximately 6:00p.m. Please bring your own dinner and s'more fixings.
The price will be $12 for adults and $6 for children. This will cover the cost of the food and other reunion expenses. We also ask that everyone brings a desert to share like last year.